My time by the sea doesn't seem so long ago, though it has been over a month and a half now. I am just rolling with how long it takes for pieces to fall into place.
My first class was with Alena Hennessy. I had heard her read from her book at Squam in the Spring, and my mother-in-love had taken her class last Autumn, so I was familiar with her gentle, beautiful spirit. I so looked forward to the opportunity to get to know her better and I was not disappointed. She almost didn't make it. Alena was in a terrible car accident on her way to Squam. Somehow, miraculously, she walked away with minor physical injuries. And, she managed to continue her journey to Corolla, NC and teach two classes! It speaks volumes to her giving spirit, her resiliency, her strength that she arrived and was there, fully present for us, her students. I am so grateful for her, and for her gentle guidance.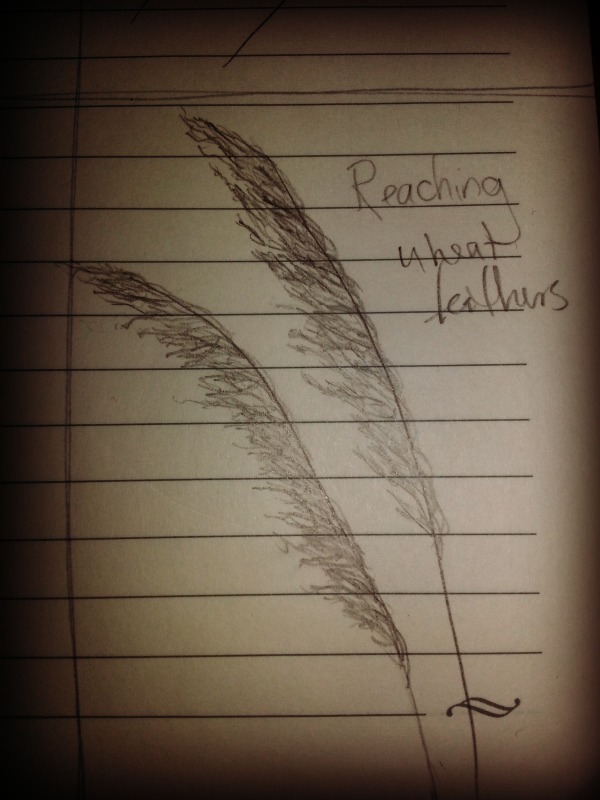 In her class we spent some time with ourselves, meditating, and listening to our inner voices, journaling, sketching, delving in. With some brief instruction on how to use my new favorite medium, India Inks, we were given full freedom to explore and paint and glue and glaze on our wooden boards. I was pulled right into the process. Letting my intention guide my progress, I simply put down color, put down an image, glued down some fibrous paper. I was so into it I didn't want to break for lunch, just grabbed a quick bite, and headed right back down to the classroom. I have never been so happy with a painting in my life. Not because it is something beautiful for others to see, but because I see my intention in it. It communicates to me just what I wanted it to. Articulation. I value it so highly.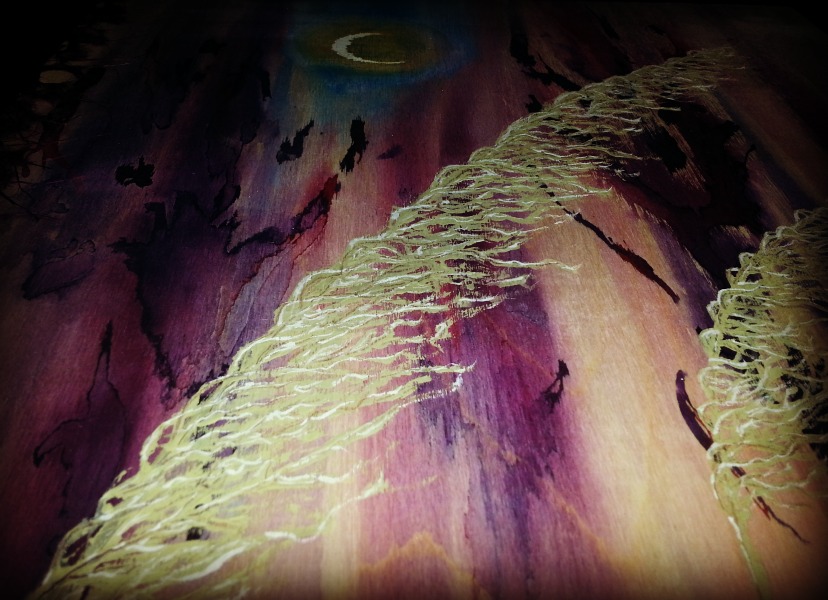 My second class was split over Friday and Saturday and was with Susannah Conway. This has been a year of getting to know my Nikon digital SLR. I started with Amy Gretchen's class in the Spring and got my footing with the technical stuff. With Amy's guidance and some practice I have started to feel like I remember how to use my camera as a tool to capture beauty. I participated in Stacy de la Rosa's Soulecologie course in the Summer which gave me prompts and practice for seeing beauty in everything.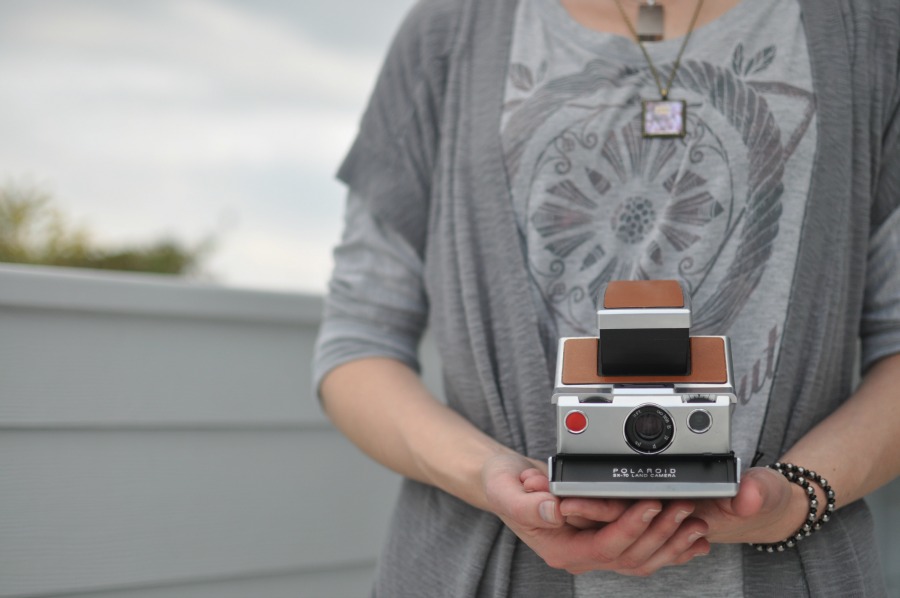 Susannah's class was beautiful punctuation, bringing all the pieces together. My classmates ranged from some simply using their iphones to those who had brought three or four different cameras, old and new. Talking with them and seeing through their eyes was, in itself, a valuable education. Susannah took me to the next level. She gave us pointers on perspective and using light and framing, and gifted us little cards with prompts like "shadow/light playful/serious" and set us free. That permission, and pulling those prompts out of my pocket as I strolled along the sea…it opened something up in me. I was so thrilled with the images I was capturing. Again finding a way to articulate my intention, almost effortlessly. It just came from my gut.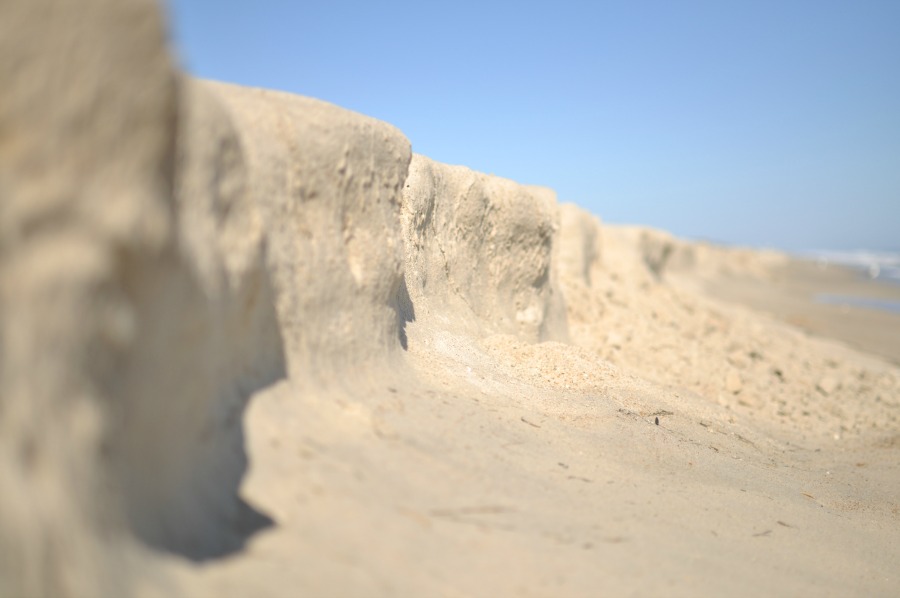 "perspective reality/fantasy"
Both of these teachers helped me open up, broke down some old barrier I had between my vision and my creative action. They each helped me set intention, and gave me the freedom and the gentle nudge to let the medium take me to it. The result was a truly glorious sensation of fully enjoying both the process and the creation itself. With this new-found satisfaction I submitted both my painting and a slideshow of images to the "gallery" we had on our last night. For the first time I can remember, I didn't need people to love it, or like it even. That hope just wasn't part of the equation somehow. This time, it was just pure me out there on the table, slideshowing across the screen of my laptop. And, probably not surprisingly to you all, people did like it! I don't know whether I was just that I began to HEAR people telling me they liked it, where before I would have shrugged off their praise like it was an ostentatious fur coat, or if my work was actually connecting with more people. Probably a bit of both. Either way, it has changed me – this knowing what I am capable of. It is utterly refreshing.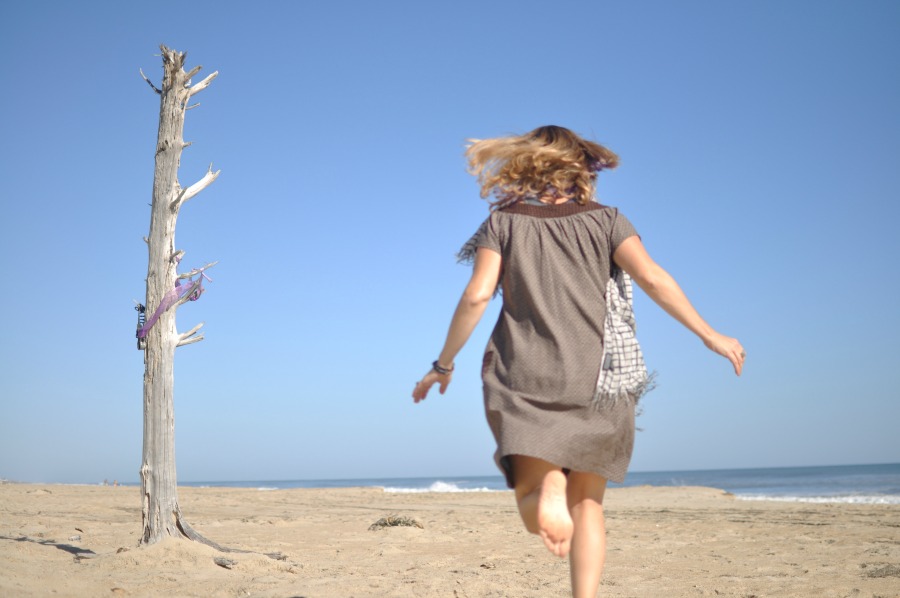 "selfies/people moving/still" ')}
Org social network, and this year they have published, flip your classroom reach every student in every class every
https://writemyessay4me.org/
day
.