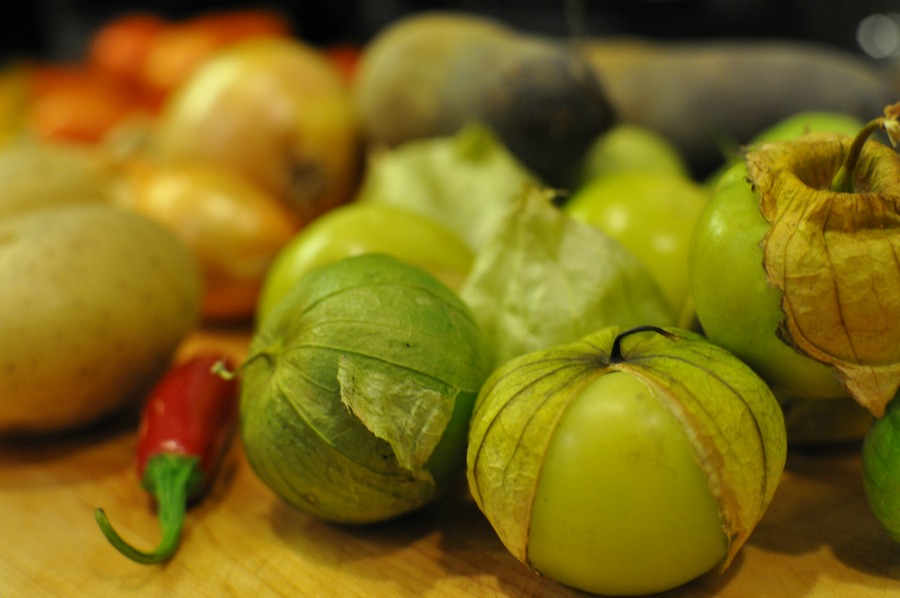 I really enjoy figuring out what to do with all of the veggies we get in our CSA every week. With the exception of a some wilted bok choy (I just can't get myself to like it no matter how hard I try) I have used pretty much everything before it became over-ripe. We do have a smaller sized shared than average, but I am proud just the same. This recipe has become a family favorite and it can use up a lot of veggies when you have one of those weeks where cooking just doesn't happen. It is adapted from Giada De Laurentiis's Vegetarian Chili Verde recipe, which is amazing, but I made it a bit easier for myself and just use what I have on hand.
You Need:
1/4 cup extra-virgin olive oil
1 large onion, chopped
One large potato, diced (about 1/3″ squares)
One large beet or sweet potato, diced (about 1/3″ squares)
4 large cloves garlic, peeled and chopped
4 large tomatillos husked, rinsed, chopped
2 large sweet peppers, chooped
2 tablespoons dried oregano
1 tablespoon all-purpose flour
2 teaspoons cumin seeds
Sea salt and freshly ground black pepper to taste
2 14.5 ounce cans of Cannellini beans or hominy, with their juices
1 cup vegetable broth
1-2 hot peppers of your choosing, chopped
Garnishes. We like cilantro, low-fat greek yogurt, grated pepper-jack cheese, avacado. Sometimes I even find the energy to make cornbread.
Serves: 4-6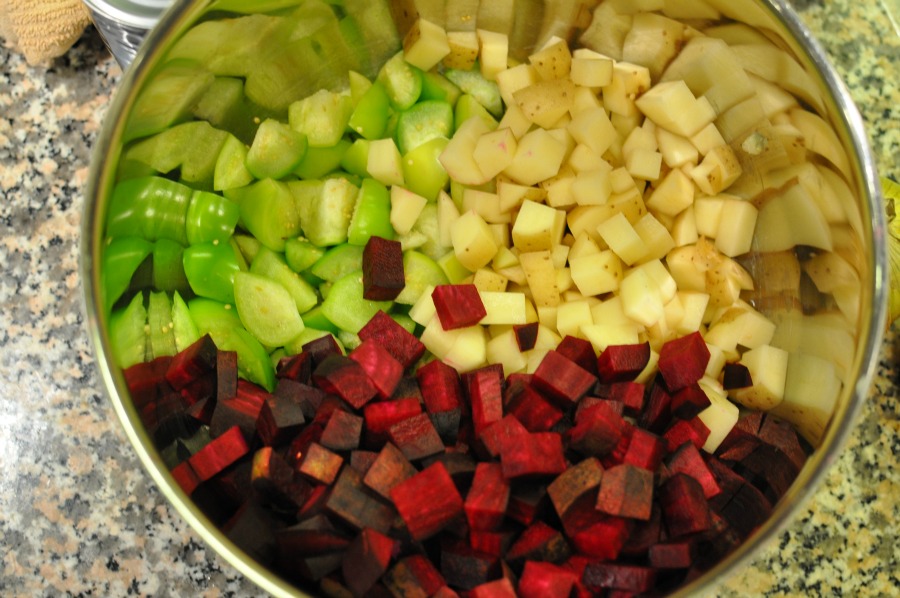 Wash, and chop all the veggies, except for the hot pepper. I like to chop them into one big bowl. As a rule I try to chop everything to about the same size. Don't bother peeling the potatoes or the beets/sweet potato. If you do use beets just keep in mind that your chili will be pink when it is done. I think it is rather pretty actually.
Heat up the oil on medium heat. Add the chopped veggies and cover, stirring often. Let the vegetables sweat for about 8 minutes until the onions are translucent.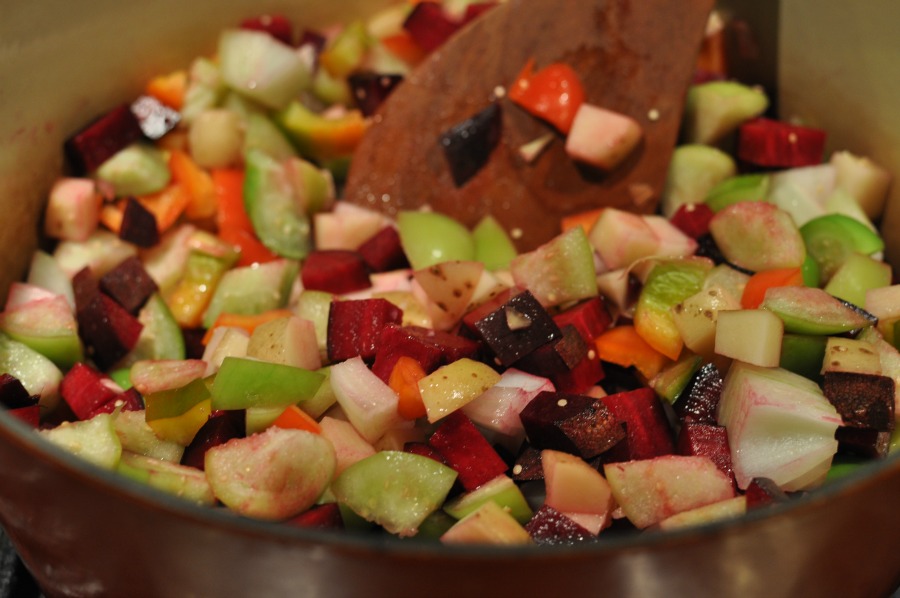 In the meantime, gather the dry ingredients. I generally only put a pinch of salt in at this point because I find it difficult to judge how salty the veggie broth will be. Salt can always be added near the end.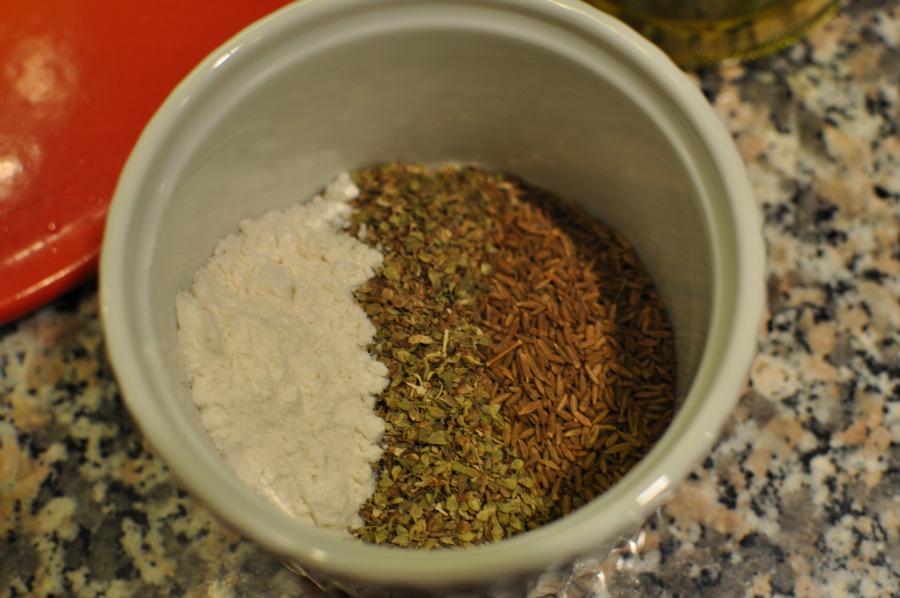 When the onions are translucent, add the flour, cumin, oregano, salt and pepper to the vegetables and stir.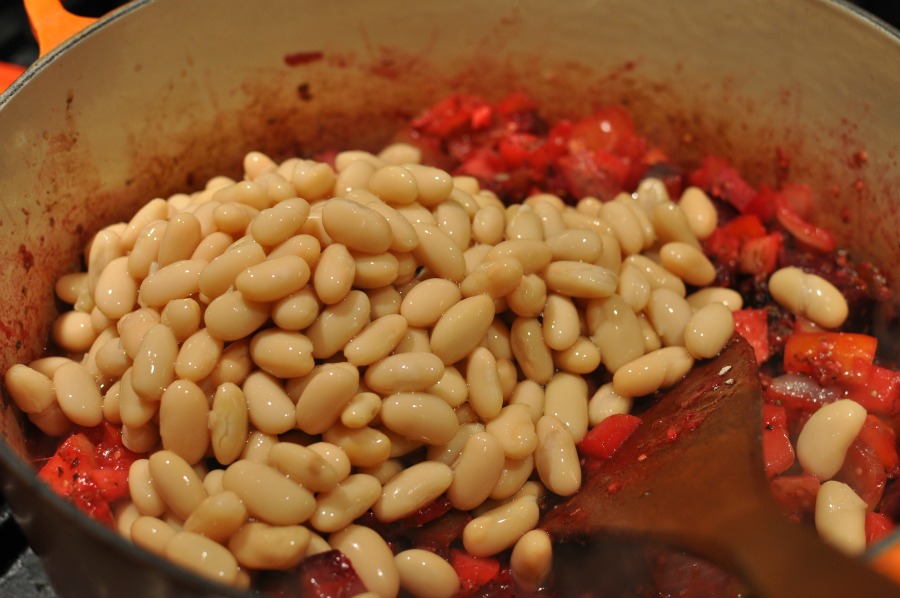 Add the two cans of beans along with their juices. I like using Cannellini beans because I almost always have them on hand, but you could use any bean. I really liked the hominy in there, but hominy is sometimes hard to find in my area.
Add veggie broth. Stir.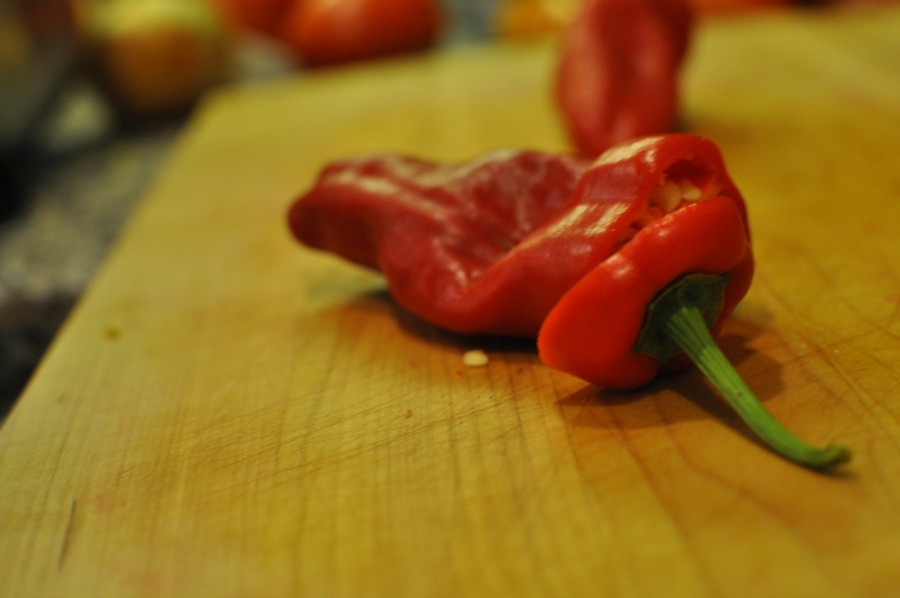 Carefully chop the hot pepper(s) (use gloves or don't touch your eyes for, like, the rest of the day). I use whatever I get from the farm. It really depends on your personal taste how much and what kind of pepper you put in there. If you wanted to be safe, one Jalepeno is fine.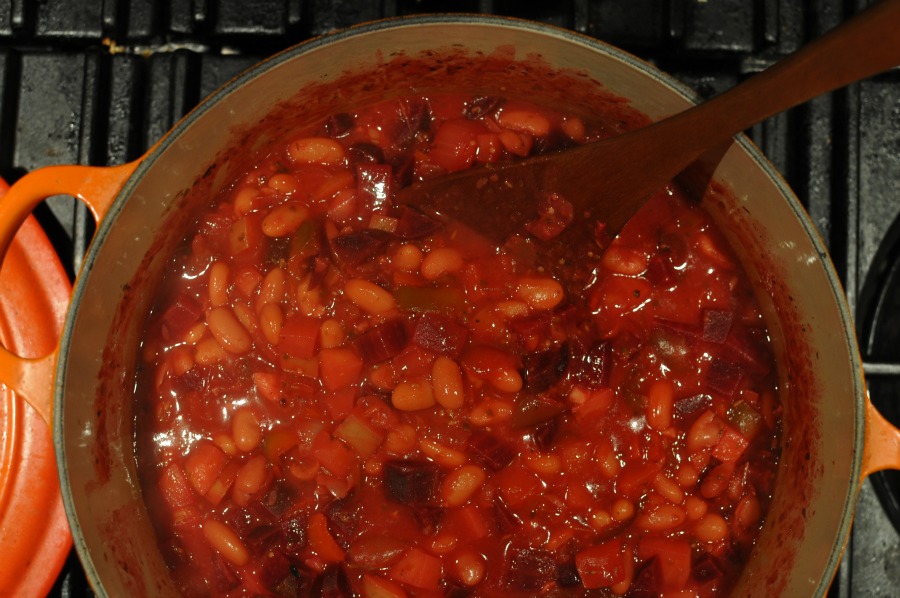 Reduce the heat so that you have a good simmer. Cover and simmer for 20 minutes, stirring occasionally so that nothing sticks to the bottom.
Uncover and simmer for 20 more minutes, stirring frequently to prevent a gunky bottom.
Add more salt if that is to your taste. Serve immediately with garnishes.
I made a huge double batch of this once I realized how good it was and froze a bunch for later in the winter. I imagine it will be pretty tasty.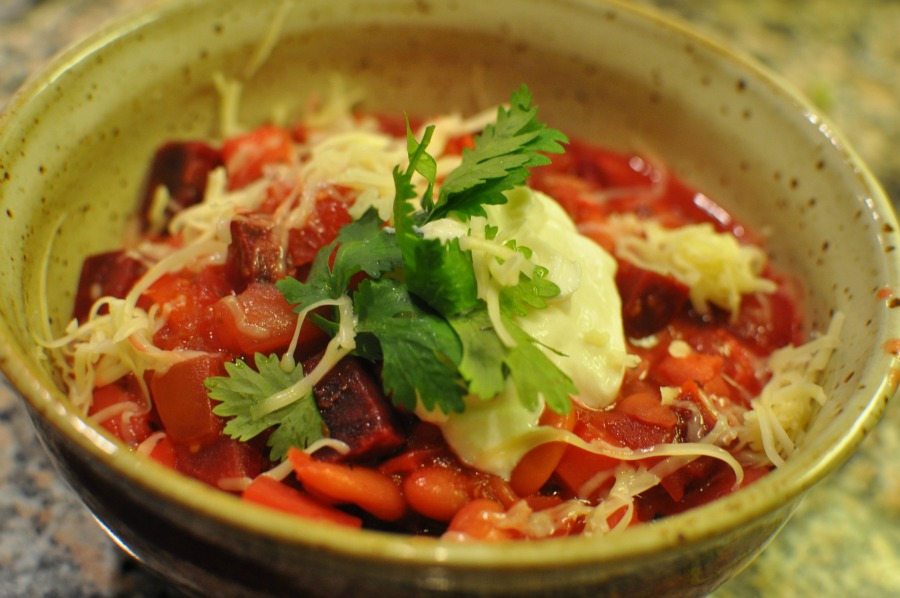 ')}
Today's students are busy, and being able to consume learning content on demand is a
navigate right here
big help, especially when they miss class for extracurricular events
.