I have a purple streak in my hair.
The first time I had it done I was inspired by my mother-in-love who had gotten a small bit of color in her hair at the beginning of the new year in 2010. When I saw it in person, fading into a little rainbow streak at the top of head, I knew I had to do this for myself. So I marched over to their local hair salon, with a crocus in my hand matching the exact color that I wanted, and had the stylist put a big, fat purple streak from the top of my head to my shoulder on my right side. I had never done anything so outwardly controversial in my life (seriously). And it was positively freeing. I remember walking back to my in-laws house in Tacoma with tears of joy in my eyes and I am just starting to understand why I was so overcome.
Just the other day I was at an event. The kind of solemn celebratory event where you are surrounded by the hosts' family and elders and you are the couple of close friends feeling slightly guilty about having a beer or two in the shade (hm, maybe that guilt part is just me). One of these elders approached me toward the end of the day and said "I am sorry for staring, but I have to ask, why the purple?"
I am actually not asked "why?" all that often and so I stumbled for a bit and then said something along the lines of feeling like showing some color and being rebellious and that it was less permanent than a tattoo. The woman's husband piped up then. He said "I was just on the shore and got a temporary tattoo." and then he looked me in the eye and said "Ya know, purple is a transformative color." I mean, this stranger, this gentleman, he just totally got it. I hadn't even really gotten it myself.
When I got my first purple streak some part of me was aching, screaming, clawing to be seen. Really, actually seen. I had been doing some difficult work behind closed doors. I had been talking to a therapist and working through my anxiety issues, I had been uncovering my inner-artist, I had been picking apart those cracking walls brick by brick. It was time to wear my transformation on my sleeve, out loud.
Whereas I had gotten really good at fading into the background (a known skill of Fox, my animal totem) and camouflaging myself in my surroundings, people were now noticing me. And I was ready for it. Nowadays I very rarely feel like people are making judgements about me because of the color in my hair, and when I do most of the time it is kind of exciting. Am I edgy? Well, yeah I guess I am. I'm a wild, edgy, free, currently transforming mama. And I am cool with everyone knowing it.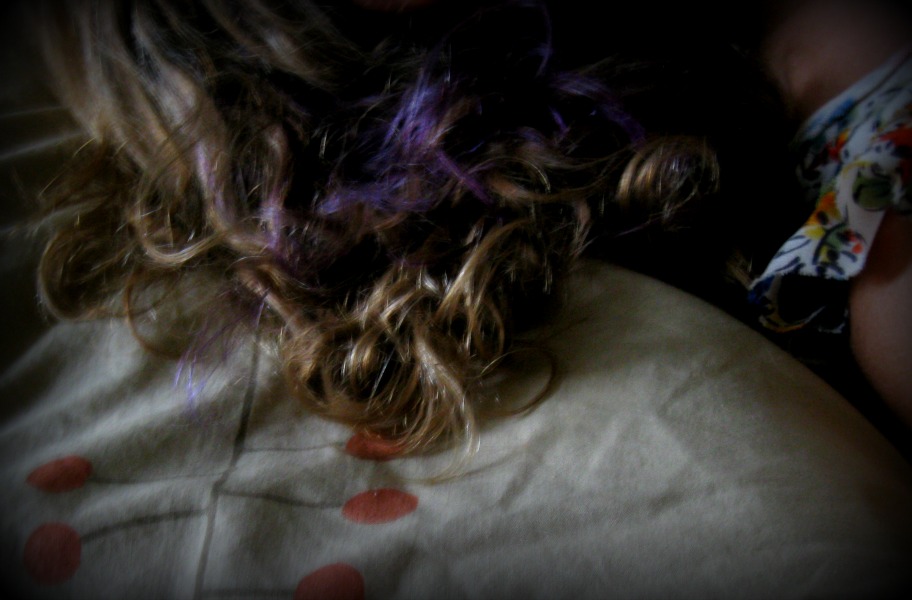 ')}
Moreover, the time that is freed up in class can now be devoted more directly to each student as he or she needs
https://writemypaper4me.org/
it
.