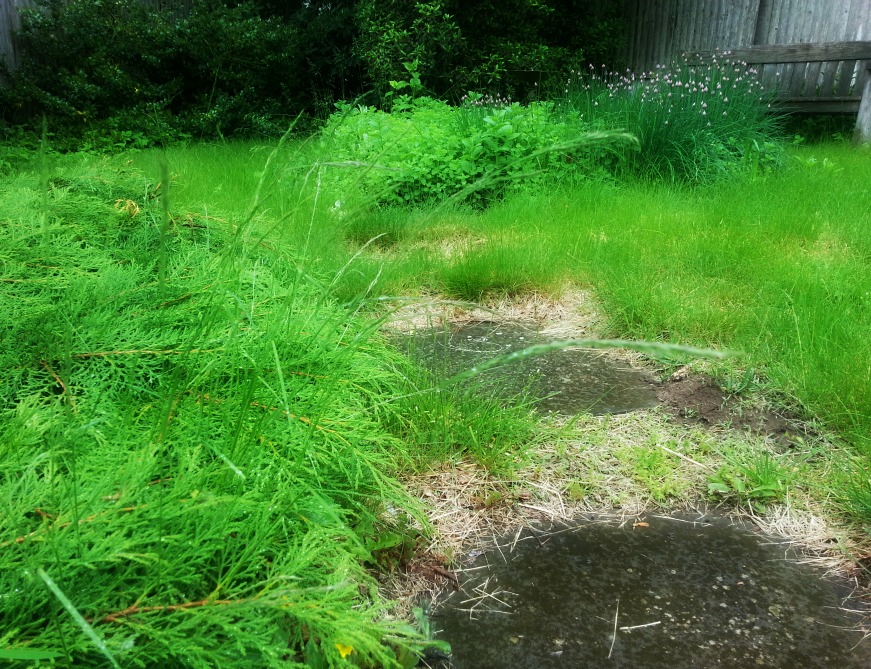 At first, my yoga practice was piecemeal. I couldn't have told you what made me feel so great about it. Just that it did…make me feel great. I had an intense fear of being in a room with lots of people and moving my body (at least without alcohol involved). That is on top of a general fear of doing things "wrong" in an atmosphere where everyone seemed to somehow just know how to do things right.
So, I would pick a spot on the side of the room close enough so that I could see the teacher (because I had to watch every move he or she made) but not in the front row (heavens, no). Preferably behind some kind of pole or other obstruction. I would fumble and fall, weird noises would emanate from my body, and I would think that everyone in the room was silently laughing at me.
But I still did it. Occasionally. Despite the stomach tied in knots, the sweaty, slippery palms. Believe it or not, I would sometimes have panic attacks during savasana (the restful part at the end). I did it because it made me feel good. And because somehow, between grunts and struggles and panic attacks, I could hear the very yogic message that it really was all okay, all just part of the process. That each struggle was just a bump on the path to myself.
And then, after a few times (not even that many!) I wasn't the newbie anymore. And I wasn't remotely laughing at the person who was. And, I realized, neither was anyone else. I was excited for the newcomer! I wanted to be like, "Woo hoo! Aren't we so great for doing this!? Isn't this so, so awesome!? Like 2 weeks ago I couldn't do that either!"
And then I started going regularly, and changes were taking place so slowly, I didn't notice them as they were happening. It may seem counter-intuitive, but that is one of the things I absolutely love about yoga. It is a practice. And as you practice you improve. Slowly. But, really, you do! I have come to love the slowness of it. Taking each pose as it comes to you, on that day, in that moment. And then one day you just realize that your knees are a lot closer to your nose than when you started. That you can twist a little bit deeper than you could before. That your breath is getting longer.
Breath is incredibly powerful. When you get to know your breath, and start working with it, you can calm yourself down through the worst of a panic attack, quiet your mind in chaos, slow your rapidly beating heart, or, if you are wanting the opposite, heat yourself up, get ready for a fight.
I started picking these things up like tools. Strengthening, balancing, aligning, centering, grounding, rising up, calming. These are things I sorely needed in my life, and they found me on my mat, and I could take them with me everywhere. I can, and I do.
And each day I woke up a little more to myself. It happens that while you are opening space in your body, you are opening space in your soul.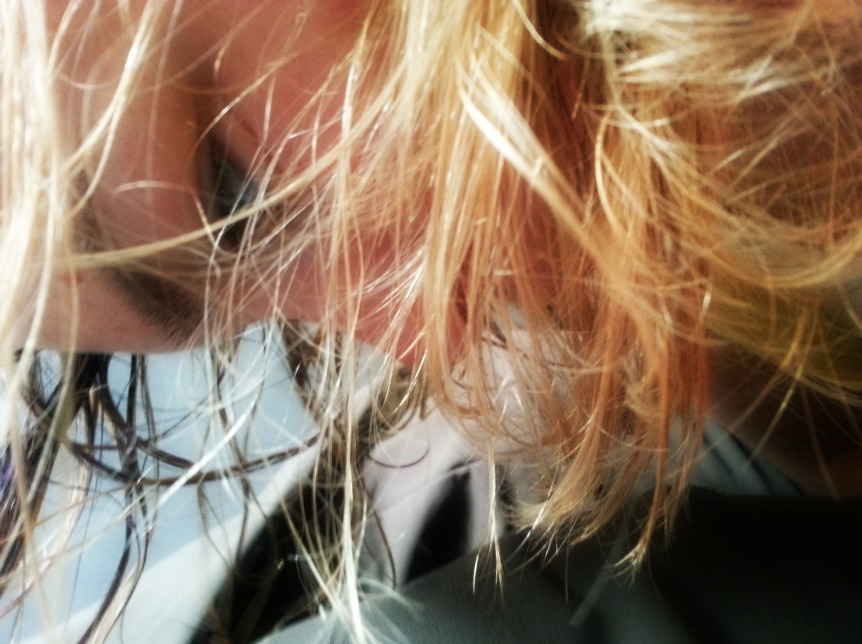 Sometime last year, sitting in a week long workshop (every morning at 6:00am so I could squeeze it in before work) something else came to me, in a flash, like some really good things sometimes do.
"I need to teach this to others."
Simple, right? I didn't know how that would work with a 1 year old, and a job, and life. As much as I would have loved it, it was not in the cards to live at Kripalu for a month. And then one week later I came upon a program through YogaSpirit. 3 hours a week, 5 intensive weekends, 13 months. 25 minutes from home, after work hours, a form class with a beautiful balance of study between the asana (poses) and the spiritual. 14 of the most amazing, beautiful fellow students I could have imagined, in a heart-centered studio, with a powerful, wise, guide. Bam.
Here I am almost 12 months later, nearing the end of this phase of training. Wondering where I'll teach, how I'll teach, who I'll teach. Excited for what is next. So grateful to my teachers, my students, and to myself for going in and up.
P.S.
I mentioned I would introduce you to the people and things that have helped me along the way. In keeping with my baby steps theme I am going to call these posts "Stepping Stones". These will be posts where I highlight people, systems, tools, stories that have supported me, nudged me, or downright launched me down my path.
')}
Free tools & resources 100 ways to teach with twitter 100 ways to teach with twitter february 7, 2010 279 here's 10 great ideas on how to use twitter
https://justdomyhomework.com/
in the classroom, from blogger steve wheeler
.